Microphones
Applied Microphone Technology
Audio Technica
Beyer Dynamic
Bruel & Kjaer
Comtek
Countryman Associates
Crown International
DPA Microphones
Lectrosonics
Nady
Neumann USA
Peavey
Samson Technologies
Sennheiser Electronic
Shure Inc.
Telex
Vega Wireless
Yamaha
Music industry+Business Resources
Music industry resource center
Recording Studio information
Back at the Ranch Recording Studio
Signal Processors
Ashly Audio
Behringer
Brooke-Siren Systems
dbx Professional Products
DOD
Eventide
Lexicon
Peavey
Rane
Symetrix
TC Electronic
TOA Electronics
White Instruments
Yamaha
Songwriting Resources
Back at the Ranch Music industry resources
Stage Lighting
Altman Lighting
Bulbtronics
Crescit Software
ETA Systems
Electronic Theatre Controls (ETC)
Lighting.com
Martin Professional
Rosco
Ushio America Inc.
Stage Monitor Systems
Ashly Audio
Intelix

Trade Magazines
Church Production Magazine
Lighting Dimensions
Live Sound International
Mix Magazine
Pro Digital
Pro Sound News
Technologies for Worship Magazine
Organizations
(AES) Audio Engineering Society
(ASA) Acoustical Society of America
Infocomm
Inspiration
(LDI) Lighting Dimensions Trade Show
(NAB) National Assoc. of Broadcasters
(NEMA) National Electrical Mfg. Assoc.
(NSCA) National Systems Contractors Assoc.
Video Projection
Da-Lite
Draper
Digital Projection
Eiki Projection
Extron
Sony Display Systems

Loudspeaker Rigging Hardware
ATM Flyware
Polar Focus
Other Cool links
Living Strong Fitness Training
Akai MPC Sounds & Samples
Anchor Audio
Atlas/Soundolier
Audioworld
CAIG Laboratories
ezFOLK
FSR
Go2Audio directory
Jensen Transformers
Jireh Supplies (batteries, gaff tape)
LARES - Lexicon
Littlite
Middle Atlantic
Peak Audio
Radio Design Labs
Sweetwater music technology direct
Acoustic Foam and Soundproofing
Rolls
Samplecraze audio samples and loops
Newhymn.com New Hymns searchable by lectionary, scripture, and theme.

LINK TO US! If you have a website that would be helpful to our viewers, just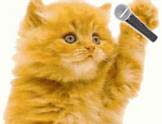 CLICK HERE!
These links are provided for their educational value. Our link to any company or organization is not an endorsement of their products. We have not checked every single page on these sites for their accuracy or their content, nor have we checked the links to other web sites that these companies have made available. If you should find anything on any of these sites that is objectionable or technically inaccurate, please bring it to our attention.