Each student is required to attend and review at least five performances of MCC students/faculty each semester. You must hand in at least five written reviews of the concerts you attend. This form is a guide to use for completing your written evaluation of each concert you review.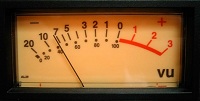 Using a word processor, write your review following the numbered guidelines on this form. Please think about the questions, and number each response. Title the paper and be sure to include your name and the date. Print it and hand it in to me at the beginning of the next audio class following the event.
This is not a suggestion, it is required, so be sure to plan ahead, and make it a fun night out with some of your fellow students. The concerts and performances are always great fun.
CLICK HERE to view the Performance Review Format.....